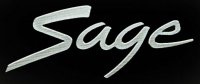 Abilene Boots have been made exclusively in the United States since 1980. Their commitment to the production of "Affordable Quality" boots Made in the USA is as strong today as it was 30 years ago. As a result, Abilene offers one of the very few western boots still made in America today.


---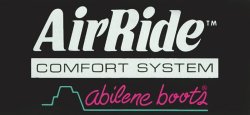 ABILENE & SAGE FEATURES

1. Pull Straps - Double reinforced pull-straps for strength & durability.

2. Counter - Made from state-of-the-art materials for extra strength, greater stability, long life and proper fit.

3. Heel Base - Made from leather fiber or synthetic material, secured with 1 1/2" tempered nails for stability.

4. Steel Shank - 18 Guage tempered steel shank designed to give support and comfort to the arch area. Tempering insures that the shank will not lose its shape.

5. Outsole - Abilene uses genuine leather soles on our street wear and dress boot styles. Other long wearing compounds are used for boots that are worn for work or hard wear such a motorcycle riding.

6. Box Toe - Helps the toe keep its shape and provides protection to the toe area. Made out of sturdy mesh reinforced material.

7. AirRide Comfort - Designed to deliver comfort from every part of the boot by utilizing a technologically advanced urethane cushion insole, leather heel pad with an 1/8" foam cushion and an 1/8" foam filler between the insole and leather outsole. The cushion insole has superior shock adsorption capabilities and remains flexible even in temperatures as low as minus 40 degrees Fahrenheit. Unique cell structure allows perspiration to pass through the insole and also resists foot odor, moisture and heat.

---